Basics
The MIDI sequencer Rosegarden has a native support for MIDI controler KORG nanoKONTROL2 since version 20.12.
If your Linux distribution delivers an earlier release check if a newer is available from Flathub

So now, having Rosegarden up to date, you start QjackCtl, connect KORG device by USB and immediately see it at Connections window.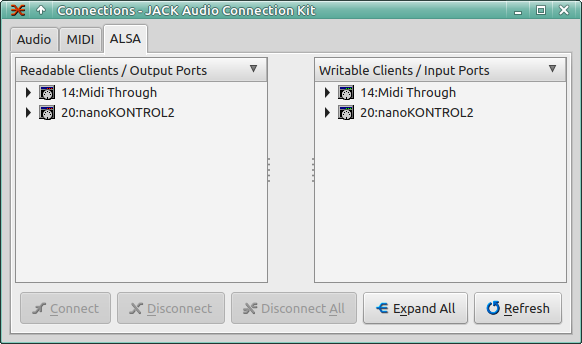 Then you launch Qsynth and Rosegarden. The connections updates by itself.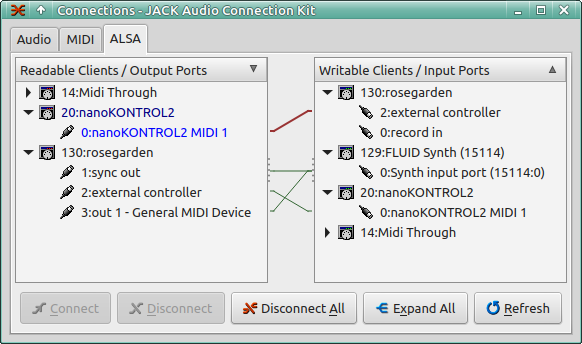 At Rosegarden you pick Edit » Preferences » MIDI – 'Controler type' and you should be able to replace 'Rosegarden Native' by 'Korg nanoKONTROL2' on the drop-down list.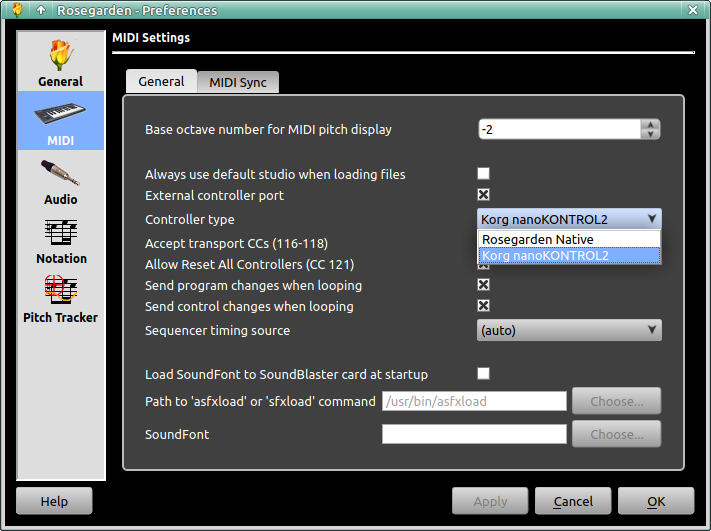 It may be required to set the gizmo into the Operation mode 'Other DAW software' – just before plugging the USB cable press the CYCLE and SET buttons.
An that's it – you can enjoy by now…
Tool by KORG
…but there is even more fun because original KORG's software 'Kontrol Editor', designed for Windows, works fine under Wine! It mean that is perfectly functional, it recognizes the controller on USB, can read and write setting to.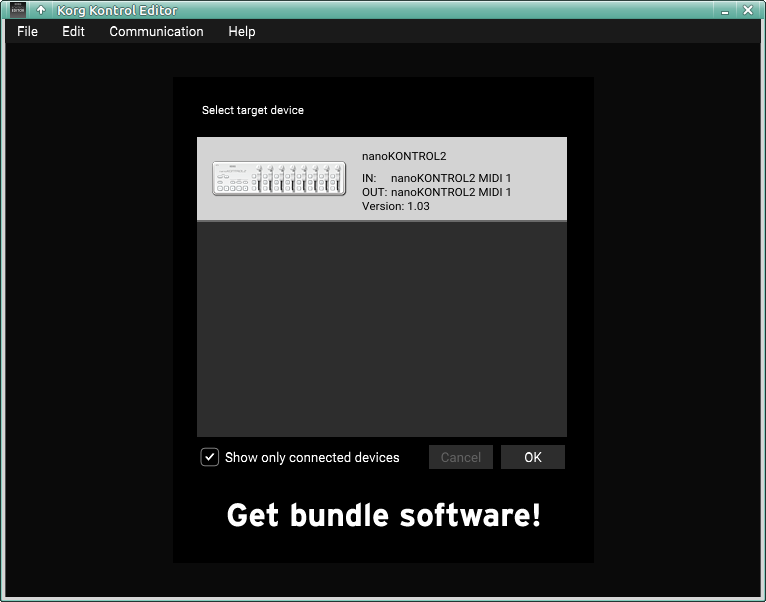 You install it similar procedure like for Windows – first install the original KORG
USB-MIDI Driver then the Editor. Both pieces of software are to be found on KORG's download site.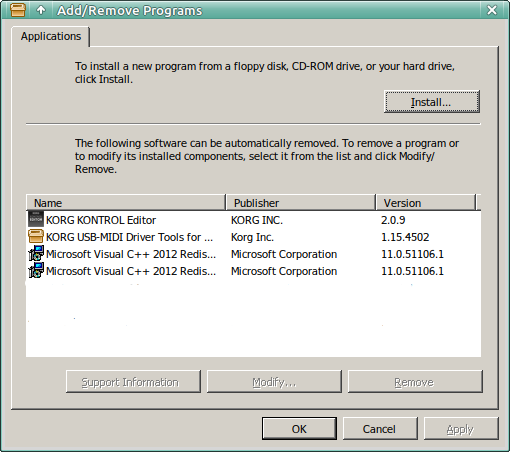 Tested on:
Linux Mint 20.3 Una
Kernel: 5.4.0-100-lowlatency x86_64 bits
Rosegarden 21.12 "Cloud Nine"
Wine 5.0