This is on Dell G15 5525's brightness keys in Linux Mint XFCE 21.1 Vera.
The installation of the system was easy-peasy and most features worked out of box.
The missing was proprietary Nvidia-drivers which resulted in a periodic warnings and ugly freezes. The thing easy to fix – e.g. via Software Center.
Then I found that brightness function keys are dead. On a basis of the discussion
https://bbs.archlinux.org/viewtopic.php?id=282356
I did the following (in a terminal – [Ctrl]+[Alt]+[t]):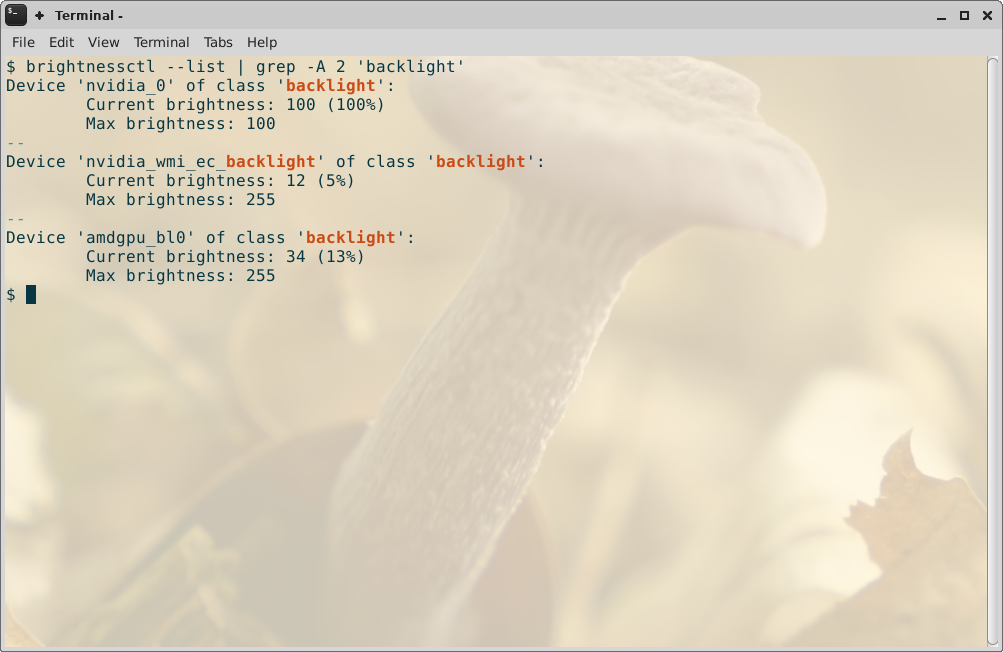 First searching a device:
$ brightnessctl --list | grep -A 2 'backlight'
Device 'nvidia_0' of class 'backlight':
Current brightness: 100 (100%)
Max brightness: 100
Device 'nvidia_wmi_ec_backlight' of class 'backlight':
Current brightness: 12 (5%)
Max brightness: 255
Device 'amdgpu_bl0' of class 'backlight':
Current brightness: 47 (18%)
Max brightness: 255
Testing:
$ sudo brightnessctl --device='amdgpu_bl0' set +5%
Updated device 'amdgpu_bl0':
Device 'amdgpu_bl0' of class 'backlight':
Current brightness: 60 (24%)
Max brightness: 255
$ sudo brightnessctl --device='amdgpu_bl0' set 5%-
Updated device 'amdgpu_bl0':
Device 'amdgpu_bl0' of class 'backlight':
Current brightness: 47 (18%)
Max brightness: 255
Giving privileges to all users by the new file
$ sudo visudo /etc/sudoers.d/brightnessctl
# 2023-07-03
ALL ALL = NOPASSWD:/usr/bin/brightnessctl
And the last thing is to create shortcuts by Settings Manager – Keyboard – Application Shortcuts: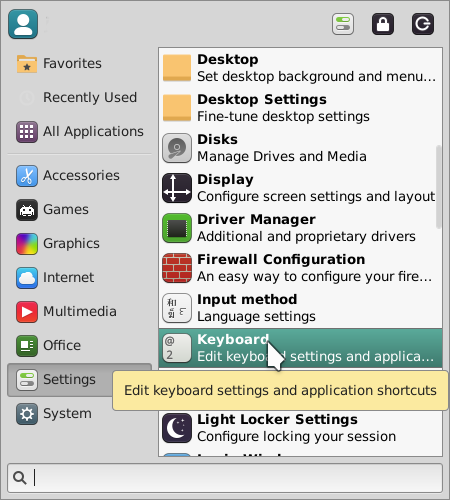 The End